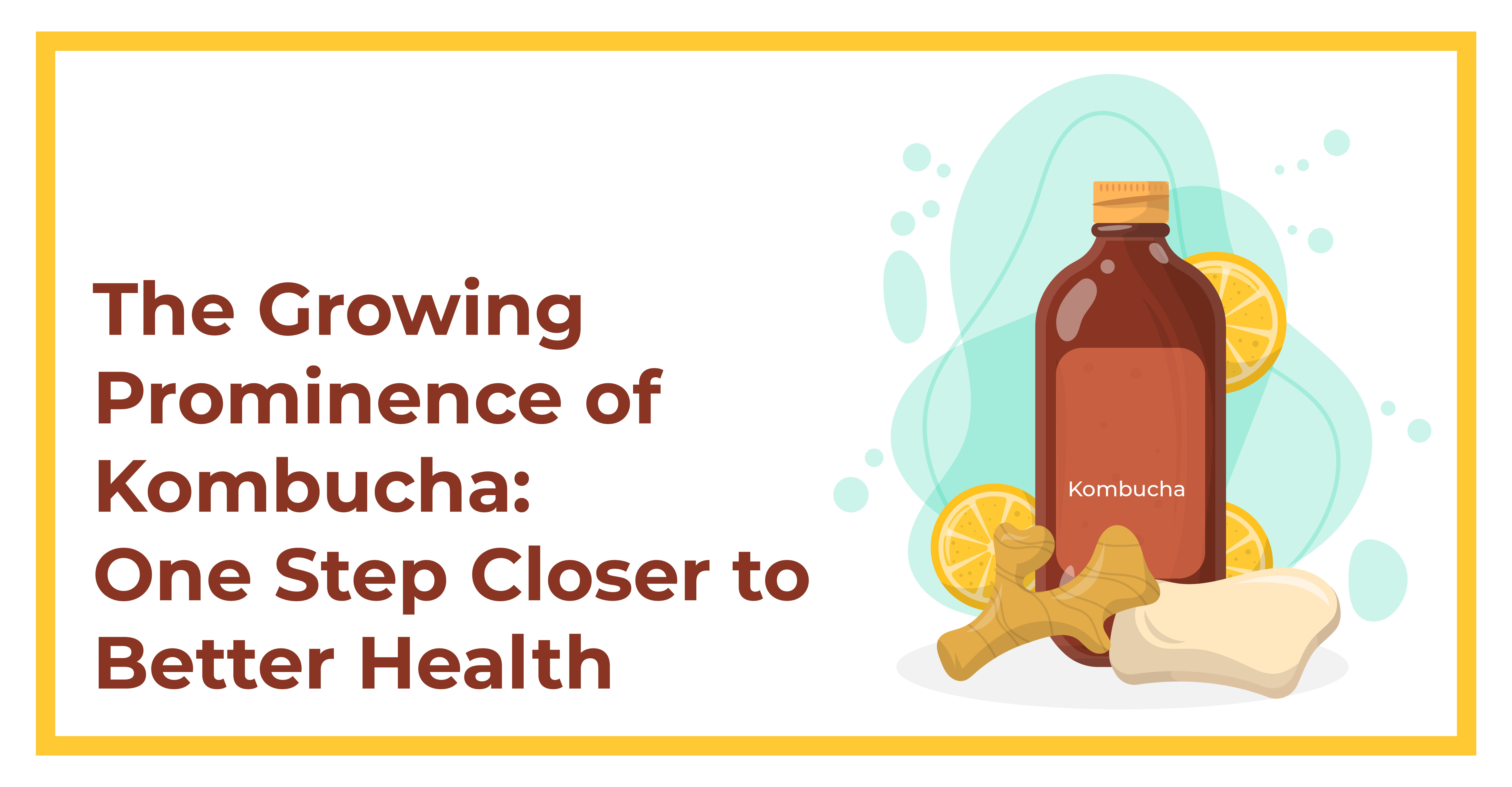 With the increasing globalization in the past couple of years and the growing exposure to different cultures, food habits have also changed significantly. Traditional, regional foods, which were earlier a staple in their home countries, are slowly making their way into the international markets. For instance, avocados, which originally hail from Mexico, are now becoming increasingly popular in countries like India and Australia. Similarly, ginseng, a Chinese herb, has gained immense popularity in other parts of the world, majorly due to its health benefits.
People who like keeping an eye for the latest health and wellness trends, are slowly gravitating towards kombucha, a functional beverage of Chinese origin. It is, in essence, sweetened, the fermented tea, fortified with bacteria, yeast, and sugar, and is considered a probiotic beverage, due to the live bacteria that help improve gut health.
Fun Fact:
The origin of kombucha dates back to 220 BC, where it was largely consumed by the people of Manchuria (or modern-day China). Prized in those days for its healing properties, the name of the drink is derived from the Korean physician Dr. Kombu, who introduced it to Japanese emperor Inkyo, as a curative. Gradually, as the years passed, and the trade relations among countries began to strengthen, the tea was brought to Europe in the early 20th century.
The latest wellness and lifestyle trends among health enthusiasts show a major inclination towards various types of teas. Just like green and chamomile tea are known to boost immunity and improve sleep quality, kombucha is said to aid digestion and release unwanted toxins from the body, among others.
The drink has become a major hit in the Western world, primarily among people from the younger generation, as they tend to opt for healthier alternatives of consumer food products. Kombucha is said to prevent headaches, boost energy levels, increase metabolism, help manage type 2 diabetes, as well as reduce the risk of heart disease and arthritis. Moreover, it is rich in folic acid and vitamin B, which helps the body produce new cells.
Also, according to Cure Zone Organization, the beverage prevents hair loss and baldness, a condition more common in men. Women consumers also greatly benefit from the drink, resulting in healthier skin and hair and rejuvenated energy. In fact, the eminent names in this industry consider women as their target audience.
The global market for kombucha is expected to chart an upward trajectory, with a compound annual growth rate of 22.21% in the forecasting phase of 2019-2028, states Triton Market Research. It is expected to garner a staggering $7676.70 million by the end of this period.
What makes kombucha unique is its rich, sophisticated taste and its availability in myriad flavors, which increases the drink's appeal. Its vast array of flavors, such as coconut, mango, apple, citrus fruits, berries, etc., ensures that it caters to everybody's taste buds. Consumers are increasingly preferring fruit-based drinks, which is deepening their interest in fruit-flavored kombucha. This is an excellent growth opportunity, and beverage manufacturing companies are leveraging it to boost their profits. For instance, in 2016, BluePrint, a prominent cold-pressed juice producer, announced launching a new line of organic kombucha drinks, tapping on to the growing consumer trend.
Apart from the flavor, what makes the drink more attractive is that it is used as an alternative to alcohol. Kombucha is a fizzy drink, and its carbonation makes one feel fuller. One can thus enjoy this beverage without having to compromise on their health. Kombucha is sold in the form of tonics, drink mixes, as well as a ready-to-drink (RTD) beverage . Thus, consumers can easily find them in supermarkets and departmental stores. This convenience and easy accessibility offered by the beverage has majorly helped to increase its sales. Manufacturers like KeVita and Red Bull have majorly benefited due to their kombucha-based RTD products.
The kombucha market is promising, and is evolving steadily, with enormous growth conditions in the coming years. This is likely to incline even more consumers toward functional beverages in various countries, such as Australia, India, United Kingdom, etc.
As a result of the growing interest towards functional beverages by consumers all over the globe, several new players, such as Health-Ade Kombucha and Revive Kombucha, have sprung up in this industry. However, it is still dominated by the power players like GT's Living Foods, which many consider to be the pioneer in commercialized kombucha drinks.
The North American kombucha market is expected to maintain its stronghold globally over the forecast period. This is attributed to the growing demand for functional beverages in the United States, due to people's on-the-go, hectic lifestyles. Consumers in the country are thus seeking products that are good for their health, thereby, driving the market. Further, tax incentives by the government and the presence of several players, like Humm Kombucha, Brew Dr. Kombucha, and Makana Beverages, are contributing to the regional market.
To Summarize:
Kombucha's is gaining consumers' confidence with its several health benefits. It is a healthy substitute and a guilt-free option for health-conscious individuals. The presence of multiple contenders is intensifying the level of competition among them, in turn, making the industry more innovation-driven.