E-Waste Management: Companies' Approach towards Healthy Technological Future
Energy, Power & Utilities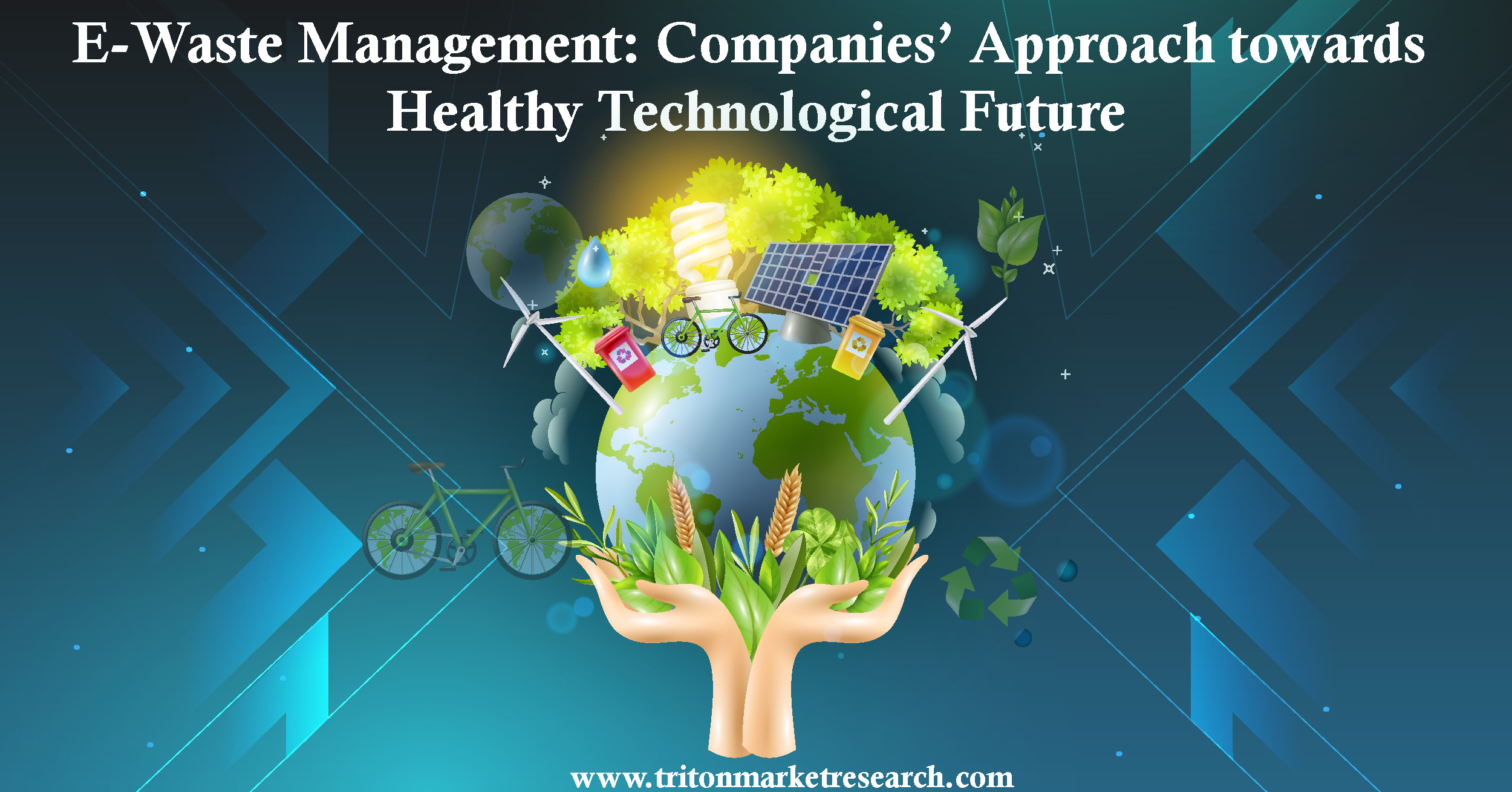 As the world of technology moves forward to introduce the next generation 5G devices, there is a new wave of obsolete electronic devices to pile up across countries. Every year, tons of electronic devices are discarded by users, raising questions about their effects on the environment.
According to the global e-waste monitor, electronic waste is expected to reach up to 74 million tons by 2030, owing to the growing adoption of electronic devices with a shorter life span and fewer repair options. Devices that no longer serve their purpose end-up in landfills, polluting the air, soil, and water sources. This further leads to various chronic conditions, including kidney diseases, brain damage, and cancer, among the population residing near such landfills.
With growing plastic waste in the ocean gaining international attention, the ever-growing e-waste is yet another global crisis that needs to be discussed-directly adding to the global warming levels.
Focus on Efficient Electronics Development
Among the industries, IT & electronics is a leading industry inclined towards developing innovative technologies to grab the attention of consumers. From integrating AI and machine learning to big data in various devices, the industry has gained major shares in the global market. The launch of new and advanced electronic devices has left the old devices outdated and obsolete.
While the development of new technologies is not a problem, the availability of better upgrades at reasonable costs has made disposing of old devices easier and hassle-free for users. Although, the hazardous implications of recklessly discarding these devices have transpired in the recent past. This has compelled companies to undertake several recycling initiatives to reduce their production cost, in addition to mitigating environmental damage.
Few examples of e-waste initiatives undertaken by top-notch companies include:
Amazon
Catering to an audience globally, the company made its mark in e-waste management by initiating a recycling program for kindle devices. As per its policies, if a kindle breaks, the company will take the old device back, sending it for recycling without any additional cost. The global e-commerce platform enables the consumer to acquire a shipping label online to send the device to a recycler, where these devices are broken-down for reuse.
Dell
The company's impressive step to meet the electronic recycling standards is its partnership with Basel Action Network (BAN) to monitor e-scrap flows. As multiple recyclers opt to export e-scrap, the team installed tracking devices to monitor these scraps' flow during the recycling process.
Xiaomi
The global smartphone vendor that gained significant market share in India, in the past few years, launched its product take-back and recycling program. Here, users with Mi account are credited discount coupons every time an old device is collected. This step helps mitigate the growing e-scrap dumped in developing countries, such as India, on a large scale.
Amidst the technological advancements, the advent of smart homes and portable devices has also increased the adoption of electronic devices. Considering this development, companies are thriving to launch innovative devices to stay relevant in the trending market. In such a scenario, recycling and reusing electronic devices help the companies save a large amount of money during production.
Future Forward
In some countries, lawmakers have authorized Extended Producer Responsibility (EPR) laws that require manufacturers to set up and finance systems to recycle or collect obsolete devices. With the electronic segment gaining substantial traction, recycling cannot be termed enough. This implores not only governments, but companies to venture their way towards more concrete solutions.