Halloween Celebration 2020: A Spookier Twist amid the COVID-19
Consumer Goods and Service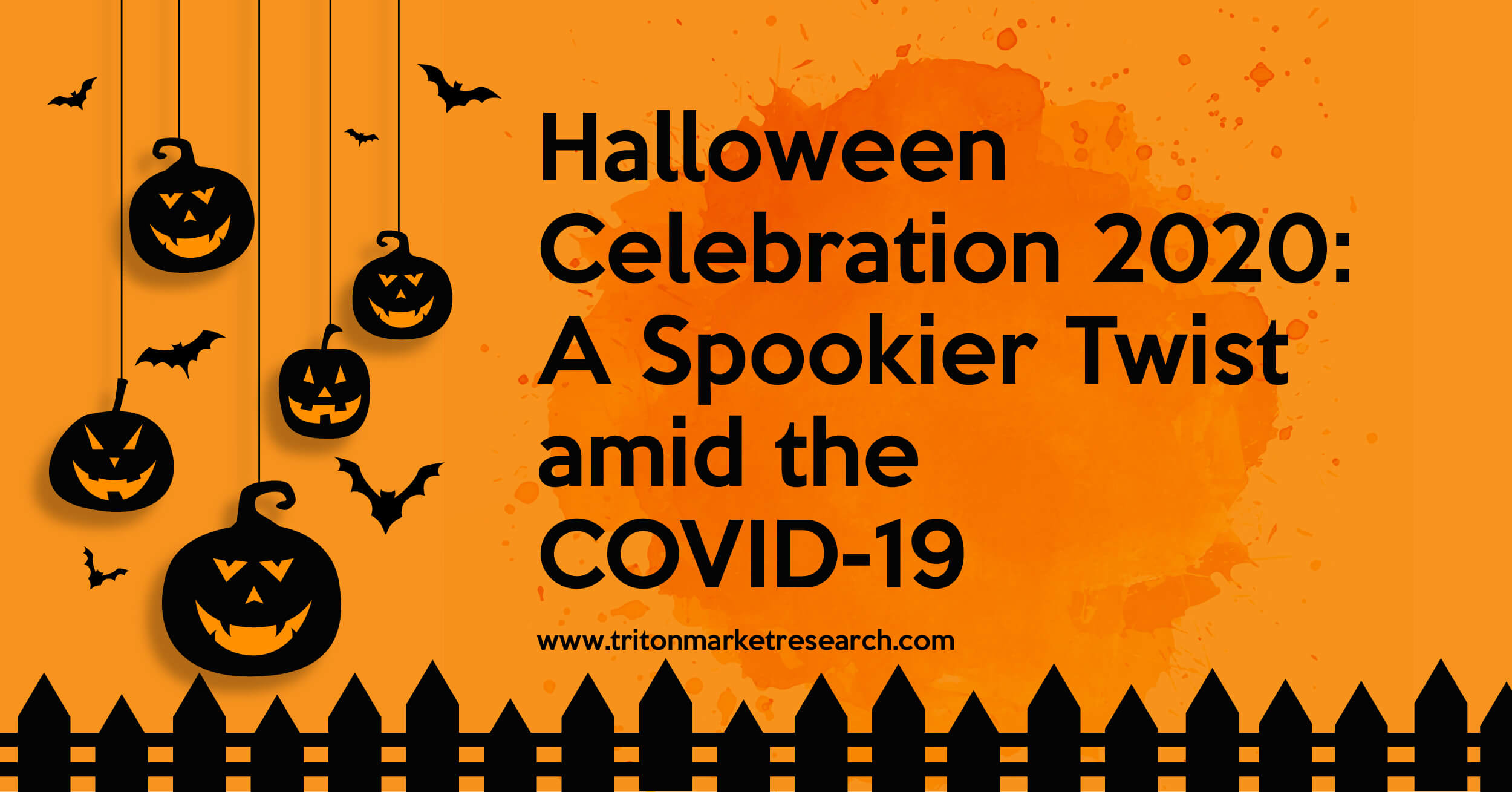 COVID-19 has dictated almost every conversation this year, affecting the overall functioning of all communities across the world. Amid this uncertainty, people are compelled towards a creative approach in their festive celebrations, while not compromising their health. In addition, the ongoing trend for organic food products and dietary supplements is set to continue, owing to its health benefits. This will also include the following crucial guidelines of social distancing and wearing masks.
In such a scenario, celebrating Halloween seems a bit unrealistic. From traditional trick-or-treating activities to costume parties, everything that screams Halloween seems to work against the crucial norm of social distancing. The theme parties organized in pubs and college campuses are also facing the brunt of the pandemic outbreak.
So, how to make Halloween celebrations amusing amidst strict regulations?
A Twist in the Celebration
"When one door of happiness closes, another one opens, but often we look so long at the closed door that we do not see the one which has been opened for us." - Helen Keller.
The famous quote of Helen Keller seems to fit accurately with the Halloween celebration in 2020. Here, it is vital to form visionary ideas to celebrate the festival rather than counting activities people will miss out on. Taking a creative approach could include:
Trick-or-Treating

The most enjoyable and exciting part of Halloween celebrations include the joy of rushing out to get candies. With some communities canceling trick-or-treating, carrying out trick-or-treat in different rooms, or virtually can be a simple alternative. In case venturing out, the use of hand sanitizer is beneficial, owing to their easy accessibility. Traveling in small groups and throwing away unwrapped treats after arriving home is also essential to avoid germs transmission.

Host a Virtual Celebration

Virtual celebrations are not as fun as spending time in person, but this could be a fun mix of events. Facilitating engaging games, along with creative costume competitions, will keep the festivities enjoyable.

Small Get-Together

When hosting a party, it is essential to maintain less guest count to prevent community spread. Here, placing hand sanitizers at the front door for the guests is a beneficial option. In fact, disinfecting the house using disinfectant sprays and wipes before and after the party can be a safer option to enjoy the festivities. However, it is advisable by authorities to host outdoor activities and avoid fully enclosed spaces.

Mask Your Way

Masks have penetrated deeper into every individual's life, so opting for costumes that require masks are smarter options to avoid catching the virus. The creative mask ideas, including doodling a creepy smile on the front, can turn out to be an innovative way to compliment your costume, while following the safety rules.

In-door Traditions

The activities such as pumpkin carving, spooky decorations, and scary movie nights are expected to keep the Halloween spirit high. Even hosting Halloween decorating competitions among the family members can keep the festival engaging and joyful.

Re-invent Your Costumes

It is vital that this year's costumes are chosen wisely and carefully, owing to the virus's quick transfer. This allows everyone to invent different and original costumes. More or less, this Halloween is likely to witness some extraordinary costume ideas to originate.
Creative Campaigns
The pandemic outbreak has changed the way industries across the world are functioning, including the candy industry. Several companies have come up with different actionable strategies to tackle the pandemic's impact on their sales. For instance, Mars Wrigley, known as the Halloween powerhouse, announced the launch of "Treat Town" in the United States, to help families enjoy virtual trick-or-treating during these unprecedented times.
Even Hostess, one of the largest packaged food companies, initiated its "Bring Hostess Halloween Home" campaign featuring creative tricks and treats to support consumers and keep their spirits high while celebrating Halloween in the comfort of their homes.
To Summarize:
It is quite challenging to comprehend as to when everything will return to normalcy. Nevertheless, every individual must understand the necessity of maintaining hygiene to avoid further outbreaks. Halloween 2020 may have faced inevitable roadblocks, but the turns to celebrate cautiously are definitely expected to make the ride worthwhile.