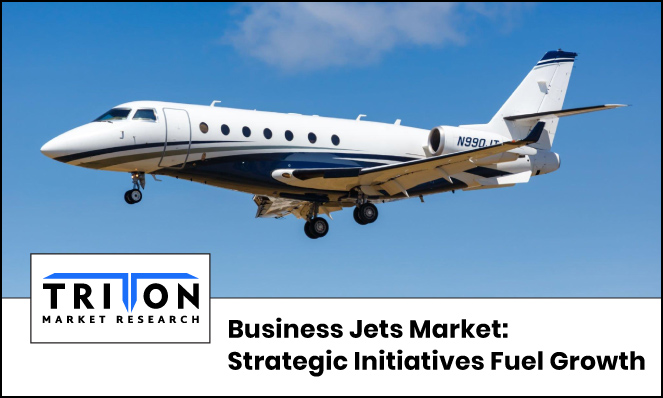 With the growth of the global economy, companies seek innovative ways to streamline their operations internationally. In this regard, business jets provide passengers with distinctive benefits over commercial aviation, including convenience and schedule flexibility. Moreover, the rising shift towards sustainable aviation has prompted the use of alternative fuels like biofuels. Given these parameters, the global business jets market is expected to advance with a CAGR of 4.05% during the forecast period 2023-2030.
Several original equipment manufacturers and aftermarket completion centers focus on catering to customer choices, driving the trend of customizing cabin interiors and chartering services. As a result, new business jet variants are expected to be launched, including hybrid models, over the forecast period.
Presently, Bombardier Global 7500 and Dassault Aviation Falcon 6X are among the recently launched models. The growing aircraft programs and expanding business segment have further stimulated strategic initiatives in this niche market. Let's take a look in detail.
Business Aviation Backed by Strategic Schemes
Manufacturers are contending at the global level by manufacturing technologically-advanced business jets with a main focus on fuel efficiency. As per the General Aviation Manufacturers Association, business jets deliveries accounted for around 712 units in 2022. This has significantly driven competition in the market space, leading to collaborations, product launches, acquisitions, etc.
AIRBUS:
The Tata Group-owned Air India in February 2023 announced its order of 250 Airbus aircraft. The order aims to modernize and expand its fleet to create a premium full-service carrier.

In November 2022, Airbus invested in Carbon Engineering Ltd, a climate solutions company that operates the largest Direct Air Carbon Capture R&D facility globally. This investment contributed to the company's effort to decarbonize the aviation industry.
BOMBARDIER INC:
In May 2022, Bombardier unveiled the Global 8000 private jet. The new flagship product was launched to enable faster and longer-range passenger aircraft for the business jet industry globally.

Following this, in November 2022, NetJets became the company's fleet launch customer for Global 8000 aircraft. Valued at $312 million, a new order of four aircraft was placed. This business jet includes the largest cabin, lowest cabin altitude, and a top speed of Mach 0.94, as per its press release.
BOEING:
On March 3, 2023, Boeing announced Luxair to expand its single-aisle fleet with Boeing 737 Jets. The agreement between the two companies includes purchasing two fuel-efficient and leasing two 737-8 jets.

In January 2022, the company launched the 777-8 Freighter, expanding its 777X and freighter jetliners with an order for around 34 jets and an option for 16 more from Qatar Airways.
TEXTRON INC:
In October 2022, Textron entered a purchase agreement with Fly Alliance for around 20 Cessna Citation business jets, with options for 16 additional aircraft. In this regard, Fly Alliance will employ these jets for luxury private charter operations, anticipated to receive the first delivery of XLS Gen2 in 2023.

The company also agreed to deliver up to 14 Cessna Citation business jets to Exclusive Jets LLC, operating as flyExclusive in October 2022. In this regard, eight jets will be delivered in 2024, with the rest expected to be supplied by 2025.
North America: Paving Way for Private Jet Services
In 2021, the United States observed an approximately 7% rise in private flights, which has bolstered the demand for business jets. This growth is attributed to the rising high-net-worth population often opting for partial ownership or charter services. Also, a small section opts for procuring private jets outfitted with advanced technologies.
Another factor contributing to the region's growth is the well-established private aviation infrastructure. In this regard, the US and Canada host various fixed-base operators that cater to business jets, which has influenced manufacturing efforts by players like Textron, Gulfstream, and Bombardier. Such developments largely contribute to the business jets market's growth.


FAQs:
Q1) What are the major types in the business jets market?
Small jets, middle-sized jets, and super mid-sized jets to business liners are major types in the business jets market.
Q2) What factors are driving business jet demand?
The rising investments to replace old aircraft, the rising demand for sustainable aviation fuel, and the emergence of e-VTOL aircraft are driving the business jet demand.