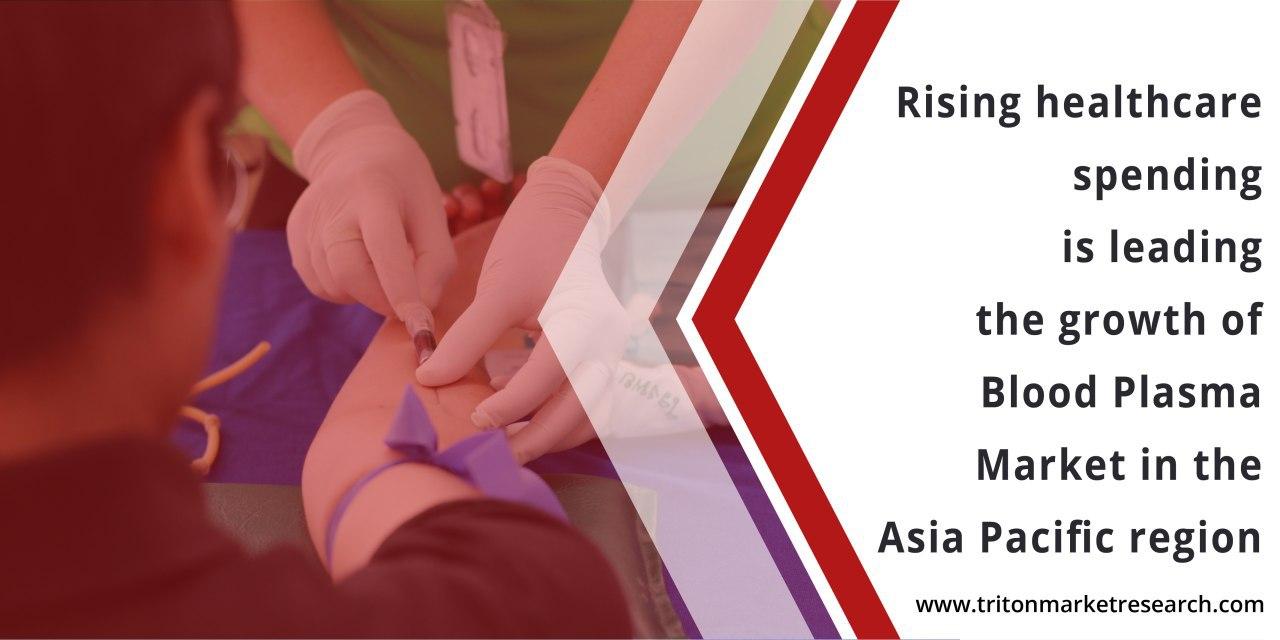 Blood Plasma is a straw-colored liquid component of blood, acting as the extracellular matrix for white and red blood cells and platelets. Blood plasma fights off alien substances that invade the human body and transport nutrients and water. It is composed of various proteins which have high therapeutic value because of their usage in several indications to treat different diseases.
Recent progress in the development of therapeutic protein, major advances in plasma production, growth potential of the Alpha-1 market, and the surging collection centers are the major factors that are leading to the growth of this market. Some of the major market trends are increasing fractionation capacity, growing market potential of AATD, and innovation in therapeutics.
With current lifestyles leading to maximum people being diagnosed with immunodeficiency and clotting deficiencies, the spending on blood plasma has increased many folds in the last few years and will continue in the coming years as well. Hence, increasing healthcare spending coupled with extensive R&D in the area to launch newer blood plasma products is collectively augmenting the demand for blood plasma and leading greater awareness about the same, thus supporting the growth of this market.
Though the market is not concentrated in any one region given the sizeable demand from various regions worldwide, North America is currently the largest market due to the presence of advanced infrastructures in the region. This has greatly helped in increasing the collection of plasma over time. Asia-Pacific region is however anticipated to witness the fastest growth over the next few years, owing to the presence of high unmet needs and rapidly increasing demand for platelets in the emerging economies. China, for example, has shown huge potential with increasing import levels of Albumin and therefore presents huge growth opportunities for companies in the Blood Plasma industry. India is likely to witness a significant growth as well with the increasing hemophilic population in the country and increasing efforts to manufacture blood plasma derivatives in the region, instead of outsourcing them. Japan presently holds the majority of the APAC market share, followed by China and Australia. The market potential of the region has attracted many companies in the space to invest in the region. Some of the key players in the Blood Plasma market are CSL Limited, Shire Plc., Octapharma Inc., Grifols, S.A., CSL Behring and Baxter.